Meet our Touring Team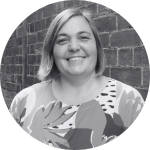 Bindi Green, Manager, Touring
Mob: 0466 280 385
Email: [email protected]
Country: Wurundjeri Woi Wurrung| Pronouns: She/Her
Bindi Green has been a professional freelance production collaborator for over twenty years, and comes to Regional Arts Victoria with an extensive touring back catalogue, both internationally and across all states and territories of Australia. With a mix of contemporary theatrical productions, arts festivals, live art experiences and community arts projects, Bindi has worked with a diverse range of companies and individuals across Australia. A core company member of Bunk Puppets, Bindi has also toured recently with Australian artists Salvador Dinosaur, Tim Humphreys and Madeleine Flynn, Bec Reid and Elbow Room. Working often in unusual venues and non-traditional performance environments, Bindi enjoys developing new artistic works and interactive experiences and theatrical events which create new and inspiring experiences for audiences, and which celebrate the unique talents and particular spirit of communities.
---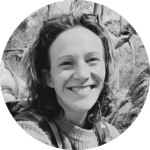 Nikki Ralston, Connecting Places Coordinator
Phone: 0458 765 059
Email: [email protected]
Country: Yorta Yorta, Bangerang | Pronouns: She/Her
Nikki is a lover of all things arts and culture who has found her niche using her skills to help others' brilliant creative ideas to become a reality. She is passionate about increasing access for more people to engage with arts and culture as creators, audiences and participants. Nikki has a Master's of Arts and Cultural Management and professional experience in both Australia and the UK, including as a Relationship Manager, Theatre for Arts Council England, and as the Arts and Cultural Development Officer for Banyule City Council. She also mentors emerging and mid-career artists and is part of the DESIAP (Designing Innovation in the Asia Pacific) Creative Women's Mentoring Program. Nikki and her young family recently moved from inner city Melbourne to the beautiful town of Yarrawonga, and she is enjoying exploring the region and discovering the vibrant regional arts scene.
---
Annie Stephens, Touring Coordinator
Mob: 0474 590 334
Email: [email protected]
Country: Wurundjeri Woi Wurrung | Pronouns: She/They
Annie has been working in the performing arts since 1996, firstly as a circus performer, then as a trainer, and then as a program manager. Over her 19 years with Circus Oz saw her develop and deliver numerous community, corporate, education, public and industry programs. Because expression through art is so important to our well-being as individuals and as communities, supporting artists to do their best work really really floats her boat. She has formally studied: secretarial studies (a bloody long time ago, hence the old-fashioned name), massage therapy and graphic arts. Stereotype warning! She is into yoga, gardening and bush walks.
---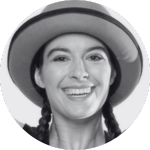 Luth (Anna) Wolff, Touring Coordinator
Mob: 0415 231 259
Email: [email protected]
Country: Wurundjeri Woi Wurrung | Pronouns: She/Her
Luth has lived and breathed regional touring for over a decade as a performer and company director with Solid State Circus. She has produced solo and ensemble works for schools, theatres and events across Australia and overseas, and is 5 towns away from finishing the song "I've been everywhere, man". Luth has spent time in Darwin and the Top End teaching circus to young people in indigenous communities and working on events. She has a passion for street performance and busking advocacy; bringing live art to isolated communities, and making really great jam.
---
Nell Ustundag, Touring Administrator

Country: Gadubanud | Pronouns: She/Her
Nell is an arts administrator living and working on Gadubanud country along the Great Ocean Road. She was born and raised in the shadow of Lincoln Centre on New York City's Upper West Side before moving to Melbourne for University. She has spent the last 20 years administering loans and exhibitions for some of Australia's wonderful collecting institutions, including Museums Victoria, the National Gallery of Victoria, the Ian Potter Museum and the Bernd Museum of Anthropology. She believes in the transformative power of the arts and is a staunch advocate for the vital importance of visual and performing arts in schools and communities beyond urban centres.
Stay up to date
Sign up for access to the latest touring news and opportunities across the State – including Showcase Victoria.