Here's Regional Arts Victoria's dynamic team of creative catalysts. We share a wealth of experience in all aspects of inspiring, facilitating and touring
arts throughout our state. Each of us also maintains a creative practice, and we share our approaches and processes as part of our collaborations.
Jo Porter, Chief Executive Officer
Country: Dja Dja Wurrung and Boonwurrung | Pronouns: She/Her
A theatre producer and consultant in not-for-profit and commercial theatre, Jo was the Co-Producer of Victoria's inaugural Regional Centre for Culture (2018) and has worked with independent artists as a producer and in mentorship roles. Other roles in Australia, UK and USA have included: CEO of the Queen Victoria Women's Centre, Executive Producer of Malthouse Theatre, General Manager of a range of commercial theatre productions and head of creative development at Richard Frankel Productions in New York and Head of Business Development at Really Useful Group in London. A former Chair of Back to Back Theatre, Jo is the current Chair of Chamber Made.
---
Susie Lyons, Director, Strategic Initiatives

Country: Gunditjmara | Pronouns She/Her
Susie Lyons is a senior arts administrator and leader with over 25 years' experience in management in the arts and entertainment industry working internationally, nationally and regionally on wide-ranging festivals, events, concert tours and arts and culture projects. Prior to join Regional Arts Victoria's executive leadership team in August 2022, Susie led the Arts and Culture business unit for Glenelg Shire Council for over six years, having overseen substantial change, growth and successful producing and programming of broad cultural activities, including management of the Portland Arts Centre. Through her work, Susie has been a long-time collaborator with RAV.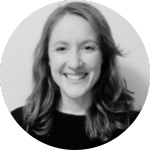 Kate Gerritsen, Director, Communications and Engagement
Country: Wadawurrung | Pronouns: She/Her
Kate has worked in the arts, community and cultural development sector in local and state governments, not for profit and the private sector. She brings engagement and communications experience to her role at RAV from her time managing membership at the National Gallery of Victoria and from a decade of consulting and commissioning artworks in the public realm. Kate first worked for RAV from 2006-2009 as Communications Manager and has returned in 2022. Kate studied a Bachelor of Visual Arts and a Masters of Cultural Heritage and Museum Studies at Deakin University and is a registered community engagement practitioner (IAP2). Kate enjoys giving back to regional communities through participation on Boards and in her spare time she is also a student and teacher of yoga.
Malcolm Sanders, Senior Manager, Regional Partnerships (LSL)
Country: Wadawurrung, Djabwurrung | Pronouns: He/Him
Malcolm is an arts manager with approximately 30 years' experience working in the industry. He began work as a teacher in the western suburbs of Melbourne, as well as working as a director of theatre in venues across Melbourne. In 1995 Malcolm obtained a Graduate Diploma of Arts and Entertainment Management from Deakin University and commenced work with Bharatam Dance Company as the General Manager. Since then he has been the Manager of Performing Arts programs for the Centre of Adult Education, General Manager of St Martins Youth Arts Centre, and General Manager of Courthouse ARTS in Geelong. Malcolm has worked for Regional Arts Victoria since 2013. He serves on the advisory committee for Deakin University's Arts and Cultural Management courses, on the Arts, Crafts and Cookery Committee of the Melbourne Royal Show, and on the board of the Lake Bolac Bush Nursing Centre.
---
Verity Higgins, Regional Partnerships, Team Manager
Country: Wadawurrung | Pronouns: She/Her
Since graduating from the VCA, Verity has worked as a director, actor, project co-coordinator, and lecturer in performing arts. In 2005 Verity worked in the UK as Assistant Director and actor for North Country Theatre. On returning to Australia she took up a position of Regional Arts Development Officer with Regional Arts Victoria, based in Ballarat. During her time as a RADO Verity coordinated a wide range of projects. Since returning to freelance work at the end of 2013 Verity has worked as a freelance director, actor & producer. Her original theatre work, The Freda Experience, about pioneering Australian mountaineer Freda du Faur, had sell-out seasons at both the Castlemaine State Festival and NatiFrinj. She worked as a creative producer on Russell-Evans Grasslands project, was dramaturg on ACT Natimuk's Regional Centre of Culture's Commissioned work Poppet in 2018 and continues to work as Made in Natimuk Producer for arts organization ACT Natimuk
---
Tim Dakin, Community Engagement Manager – Gippsland
Country: Gunaikurnai | Pronouns: He/Him
Tim Dakin has been working in community development and the arts for 30 years. He has a BA in Performance Studies (Theatre and Dance) and has spent his working life in not-for-profit organisations and local government. Tim has previously worked with Frankston Arts Centre to increase access to the arts for audiences, artists and arts workers, and with Arts Access Victoria coordinating disability awareness training and supporting artists with disability on career pathways. Tim is passionate about connecting his community with each other, working with young people and supporting artists and communities to create amazing work.
---
Jo Grant, Manager, South West
Country: Gunditjmara | Pronouns: She/Her
Jo is the Manager of the South West partnership overseeing the South West Creative Industries Strategy, a region-wide plan with a strong focus on development and advocacy for the arts in the region. Jo works closely with local government, artists and organisations on strategic planning, arts development, and supports opportunities for skills development in the community and across the state. She has 30 years' experience in the arts and education industries and holds a Master of Visual Arts.
---
Brianna Kavanagh, South West Manager
Country: Peek Whurrong Country | Pronouns: She/Her
Brianna, a musician and educator with strong connections to Warrnambool on Peek Whurrong Country, has extensive experience with Regional Arts Victoria and in arts education from primary to tertiary levels. With a Bachelor's in Education and progressing through a Master's in (arts) Education at the University of Melbourne, she champions creativity across all ages. Her role at RAV and deep community ties have honed her skills in project management, strategic communication, and advocacy. Brianna is committed to nurturing inclusive, vibrant creative communities in South West Victoria.
---
Angela Frost, Manager, North West Regional Partnerships
Country: Wamba Wamba, Wadi Wadi, Barapa Barapa | Pronouns: She/Her
Angela is a multi-award winning artist and community collaborator. She has worked within the realms of community cultural development, theatre, cultural ceremony, festivals and arts centre management in collaboration with over 35 First Nations communities. Alongside change makers, artists, young people, and Elders, she has delivered projects throughout VIC, NSW, TAS, and the NT and created over 40 new theatre works. More recently she worked with an incredible cohort of Swan Hill's First Nations Elders and young people to create The Marruk Project, a collective using the performing arts to reclaim, celebrate, and share Indigenous culture to create deep, lasting change for the whole community.
---
Stacie Bobele, Manager, Making Change
Country: Wadawurrung | Pronouns: She/Her
Stacie is an experienced arts and communications manager, with almost 20 years' experience in local government, higher education and the arts industry. Her relocation to the rich coastal offerings of Wadawurrung Country in the early 2000s has resulted in incredible relationships and involvement with a number of arts and community projects there. With experience in curatorial practice and arts administration, she is keenly aware of the importance of art's role in the creation of identity and a sense of belonging within a community. In her new role as Manager, Making Change, she is looking forward to bringing together the arts communities of five municipalities – Geelong, Queenscliffe, Surf Coast, Colac Otway and Golden Plains – to deliver a shared vision for all creatives of the G21 region.
---
Loraine Little, Regional Arts Fund Advisor
Country: Wamba Wamba, Wadi Wadi, Latji Latji | Pronouns: She/Her
Loraine has spent the majority of her career working in and with regional communities. She's had several roles at RAV over the years and brings a depth and breadth of experience to this advisory role.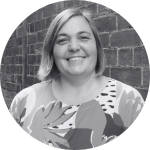 Bindi Green, Manager, Touring
Country: Wurundjeri Woi Wurrung, Bunurong | Pronouns: She/Her
Bindi Green has been tour coordinator and theatre production manager, with a love for touring productions for the past 15 years. In addition to contemporary theatrical performances, Bindi has worked within arts festival and event environments, touring companies to metropolitan main stage venues, regional halls, and caravan parks around Australia, as well as international Arts Festivals. With significant experience working in the live arts sector, community based arts projects and non-traditional performance environments, Bindi works with established and emerging artists and organisations who enjoy pushing live performance into new spaces, and creating create powerful, entertaining arts experiences for audience and performers, which have a powerful impact on everyone involved.
---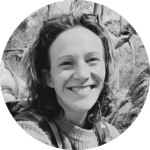 Nikki Ralston, Connecting Places Coordinator,
Moira Hubs Project Manager & Project Evaluator
Country: Yorta Yorta, Bangerang | Pronouns: She/Her
Nikki is a lover of all things arts and culture who has found her niche using her skills to help others' brilliant creative ideas to become a reality. She is passionate about increasing access for more people to engage with arts and culture as creators, audiences and participants. Nikki has a Master's of Arts and Cultural Management and professional experience in both Australia and the UK. She also mentors emerging and mid-career artists and is part of the DESIAP (Designing Innovation in the Asia Pacific) Creative Women's Mentoring Program. Nikki lives in the beautiful town of Yarrawonga on the VIC/NSW border with her young family.
---
Annie Stephens, Touring Coordinator
Country: Wurundjeri Woi Wurrung | Pronouns: She/They
Annie has been working in the performing arts since 1996, firstly as a circus performer, then as a trainer, and then as a program manager. Over her 19 years with Circus Oz saw her develop and deliver numerous community, corporate, education, public and industry programs. Because expression through art is so important to our well-being as individuals and as communities, supporting artists to do their best work really really floats her boat. She has formally studied: secretarial studies (a bloody long time ago, hence the old-fashioned name), massage therapy and graphic arts. Stereotype warning! She is into yoga, gardening and bush walks.
---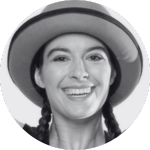 Luth (Anna) Wolff, Touring Coordinator
Country: Wurundjeri Woi Wurrung | Pronouns: She/Her
Luth has lived and breathed regional touring for over a decade as a performer and company director with Solid State Circus. She has produced solo and ensemble works for schools, theatres and events across Australia and overseas, and is 5 towns away from finishing the song "I've been everywhere, man". Luth has spent time in Darwin and the Top End teaching circus to young people in First Nations communities and working on events. She has a passion for street performance and busking advocacy; bringing live art to isolated communities, and making really great jam.
---
Nell Ustundag, Touring Administrator

Country: Gadubanud | Pronouns: She/Her
Nell is an arts administrator living and working on Gadubanud country along the Great Ocean Road. She was born and raised in the shadow of Lincoln Centre on New York City's Upper West Side before moving to Melbourne for University. She has spent the last 20 years administering loans and exhibitions for some of Australia's wonderful collecting institutions, including Museums Victoria, the National Gallery of Victoria, the Ian Potter Museum and the Bernd Museum of Anthropology. She believes in the transformative power of the arts and is a staunch advocate for the vital importance of visual and performing arts in schools and communities beyond urban centres.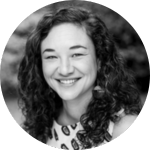 Pippin Davies, Senior Manager, Creative Learning
Country: Wurundjeri Woi Wurrung, Boon Wurrung | Pronouns: She/Her
Pippin has a background in circus, dance and the travel industry, from circus performing to tour managing. Growing up in a regional centre, Pippin was lucky enough to experience the value of the arts and it's ability to open up new perspectives, build lifelong skills and strengthen communities. She's passionate about young people's access to the arts and loves working with the incredible RAV team to support arts experiences in schools across the regions. With a Bachelor of Contemporary Arts (Dance and Drama), Pippin has worked as freelance performer, a travel agent, managed a community training space and as the Classes and Education Coordinator at Circus Oz before joining the team at Regional Arts Victoria. Pippin is also a yoga teacher and enjoys developing her own yoga practice and supporting others to do the same.
---
Nova Whineray, Creative Learning Administrator
Country: Wurundjeri Woi Wurrung | Pronouns: She/Her
Nova has extensive administrative experience and passion in delivering arts and education programs to schools throughout Victoria. Before joining the team at Regional Arts Victoria, she supported the Education and Programming teams at Orchestra Victoria, the National Gallery of Victoria, and most recently supported the Curator at the Australian Catholic University. With a background in dance and visual performance, she was choreographer and producer of Rock Eisteddfod Challenge productions for secondary and primary schools. Nova grew up in Tokyo, Japan and currently lives in the beautiful Macedon Ranges.
---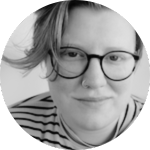 Stephanie Clark, Coordinator, Future Reset
Country: Wurundjeri | Pronouns: She/Her
Growing up in West Gippsland, Stephanie experienced first hand the impact that art has in a small town. She was given opportunities to learn, create, grow and develop which led to her own theatre company at 18 years of age, and multiple original plays to have been produced. Stephanie feels exceptionally passionate about assisting, supporting and building up the lives of young people, and incredibly grateful that it's to do with art. With a Bachelor of Arts (Drama), Stephanie has been working with a performing arts school as Teacher/Assist Manager/Production Manager hybrid for over eight years now. Stephanie is excited to be taking on the role of Coordinating the Future Reset Program and feels incredibly lucky to be joining the RAV team.
---
Rhiannon Poley, Membership Engagement Coordinator
Country: Wurundjeri Woi Wurrung | Pronouns: She/Her
As Membership Engagement Coordinator, Rhiannon is responsible for the delivery of the membership program. This includes recruitment of new members, member events, member benefits and assisting members with their online profiles, events and promotion.
---
Bec Grech, Membership Coordinator
Country: Wurundjeri | Pronouns: They/Them
Bec has been an active member of the Naarm/Melbourne community broadcasting sector & music industry for the past 7 years; volunteering and working at Triple R, SYN Media and as a freelance DJ and events producer. Their involvement in radio has spanned announcing, producing, membership administration, events production, engagement and strategy. Joining RAV from SYN Media, Bec previously managed SYN's community building, professional development events and most recently spearheaded an all ages, accessible, day party to celebrate 20 years of SYN. Driven by community, connection and collaboration, Bec is excited to be working with RAV's membership community.
---
Alexander Hammond, Salesforce Administrator
Country: Wadawurrung, Dja Dja Wurrung | Pronouns: He/Him
Alex helps people with Salesforce CRM by finding ways to make life easier with data automation and creates meaningful stories with data about communities.
Amelia Kingston, Acting Grants Manager/Project Manager, Small Regional Presenters Program
Country: Djab Wurrung and Jardwadjali | Pronouns: She/Her
Amelia started work as a potter in Stawell when she was 16 years old. She had an amazing teacher who inspired her to keep creating and to keep learning. She went on to complete a degree in Literature & Philosophy, minoring in Arts, then completed an honours year in ceramics. Amelia the worked as Primary school Art/music/classroom teacher for the next 13 years, whilst also working on her pottery. In the past 7 years Amelia has worked a part time teacher, using the rest of her time to concentrate on her pottery and business AKA, being a mum, grant writing for local schools. Amelia loves her regional community and strives to bring arts and experiences to her local area and schools. Amelia chairs the Community Reference group of Grampians Health, Deputy chairs the Grampians Health Community Advisory committee, manages the Halls Gap Twilight Market and Halls Gap Primary School Market and writes grants for many local businesses, organizations and schools in the region.
Angela Pamic, Human Resource Manager
Country: Wurundjeri Woi Wurrung | Pronouns: She/Her
Born and raised in North Eastern Victoria, Angela is now a Melbourne based Arts Manager, Producer and passionate advocate for independent artists. With over 20 years' experience in the arts sector, Angela has worked across Theatre, Dance, Physical Theatre, Circus and Puppetry in various roles including Arts Officer (Moreland City Council); Project Manager (Arts West), Project Producer (Dance Massive 2015); Associate Producer (Ilbijerri Theatre Company, Black Hole Theatre); Membership & Marketing Manager (Australian Circus & Physical Theatre Association [ACAPTA]); Program Manager (Theatre Network Victoria); and General Manager (Theatre Works). Her early career as a Production, Tour and Stage Manager, saw her tour extensively throughout Australia, Europe and Canada with numerous companies.
---
Alice Pollard Sustainability and Operations Coordinator
Country: Wurundjeri Country | Pronouns: She/Her
Alice is a Production and Technical Manager who enjoys whiskey, having the right tool for the right job, going camping and long walks on the beach with her dogs. Her work has taken her across the world, including across Australia, the UK, and some of Europe and China. Notable achievements include still holding it together after over a decade in the arts, and been part of Personal, by Jodee Mundee, a show that took her to Darwin Festival and brought Deaf communities together across Australia. Alice dislikes flat batteries, bad coffee and writing bios. She is very excited her path has led her to once again working with the fabulous team at Regional Arts Victoria, ready to kick some Sustainability and Operations goals!
---
Leila Dashti, Finance Coordinator
Country: Wurundjeri Willum | Pronouns She/Her
Leila studied Bachelor of Accounting at LaTrobe University (Melbourne) after graduating from the Kangan Institution. She was a qualified accountant in Iran and has updated her education to comply with the Australian Standards.
She has held several finance, accounting, management roles across different sectors and industries, including Farsar Tejarat Medical Engineering Company | Iran, Mohsen Group | Iran & UAE, ASRC | Australia-Victoria, RH Painting | Australia-Victoria, Finance Administrator–Body Safety A | Australia-Victoria, and Whittlesea Community Connections | Australia-Victoria. With extensive accounting and finance experience, Leila is a highly organised multi-tasker who contributes positively to impact team success. Leila is knowledgeable about enforcing company standards, employment regulations and Accounting best practices. Her key strengths are planning, organisational problem-solving, and is responsive to changing business needs and regulatory standards.