Our 2023 Arts & Education program is proudly supported by:

Arts & Education Team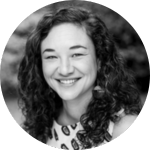 Pippin Davies, Senior Manager, Arts & Education
Country: Wurundjeri | Pronouns: She/Her
Pippin is an experienced arts manager with a background in arts in education, programming and program development. Growing up in regional Victoria, Pippin was lucky enough to experience the value of the arts and its ability to open new perspectives, build lifelong skills and strengthen communities. She's passionate about young people's access to the arts. With a Bachelor of Contemporary Arts, Pippin has worked as freelance performer, coach, managed a community circus space and coordinated programs at Circus Oz before joining the team at Regional Arts Victoria. Pippin leads the Arts & Education team to develop and deliver programs with and for young people. She also enjoys teaching and practicing Yoga.
---
Nova Whineray, Arts & Education Administrator
Country: Wurundjeri
Nova has extensive administrative experience and passion in delivering arts and education programs to schools throughout Victoria. Before joining the team at Regional Arts Victoria, she supported the Education and Programming teams at Orchestra Victoria, the National Gallery of Victoria, and most recently supported the Curator at the Australian Catholic University. With a background in dance and visual performance, she was choreographer and producer of Rock Eisteddfod Challenge productions for secondary and primary schools. Nova grew up in Tokyo, Japan and currently lives in the beautiful Macedon Ranges.
---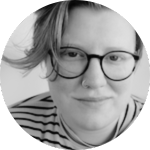 Stephanie Clark, Coordinator, Future Reset ​
Country: Wurundjeri | Pronouns: She/Her
Growing up in West Gippsland, Stephanie experienced first hand the impact that art has in a small town. She was given opportunities to learn, create, grow and develop which led to her own theatre company at 18 years of age, and multiple original plays to have been produced. Stephanie feels exceptionally passionate about assisting, supporting and building up the lives of young people, and incredibly grateful that it's to do with art. With a Bachelor of Arts (Drama), Stephanie has been working with a performing arts school as Teacher/Assist Manager/Production Manager hybrid for over eight years now. Stephanie is excited to be taking on the role of Coordinating the Future Reset Program and feels incredibly lucky to be joining the RAV team.
Stay up to date
Join TNews, our dedicated Enews for educators!