Do you want to bring engaging and educational creative experiences to your students? Looking for immersive and accessible program options that are flexible and affordable?
Our 2024 Creative Learning Program is here to assist your students' learning experience!
What was named our Arts & Education program is now the refreshed Creative Learning Program, still offering the fantastic range of arts experiences for your students.
For over 50 years, Regional Arts Victoria has been the leader in providing educational arts experiences for children and young people across Victoria. Each year we offer a range of performances and workshop programs to schools throughout regional and metropolitan Victoria. Spanning performances and workshops across a variety of art forms, our 2024 programs cater for every educational and creative need, with opportunities for connection and positive impact spread across the entire program!
Our aim
The Creative Learning Program aims to encourage young people to develop their creativity and enhance awareness and participation in the arts through accessible creative learning opportunities. It's curated to support positive mental health and wellbeing, celebrating self-expression and learning with curiosity.
Incursion Programs
Our Incursion programs are:
designed to educate, challenge and delight students from Foundation through to VCE using engaging creative approaches with a focus on truth-telling, imagination, and positive self-expression;
high quality arts experiences, delivered by incredible artists, including, award-winning companies, regionally-based and First Nations artists;
exploratory of themes relevant to young people and complementary to the Victorian Curriculum, with Education Resources available to help schools integrate into curriculum delivery;
supportive to educator learning with professional development which complements our programs;
designed to be accessible to regional and remote schools. Subsidies are available for eligible schools to reduce barriers and provide access for students by offering significant financial assistance (up to 75%) off program fees for remote or disadvantaged schools.
Get in quick and receive 15% off for three or more program bookings made before Friday 15 December 2023
We look forward to working with you to bring amazing arts experiences to your school in 2024!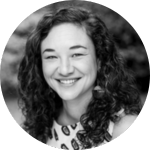 Pippin Davies
Senior Manager, Creative Learning